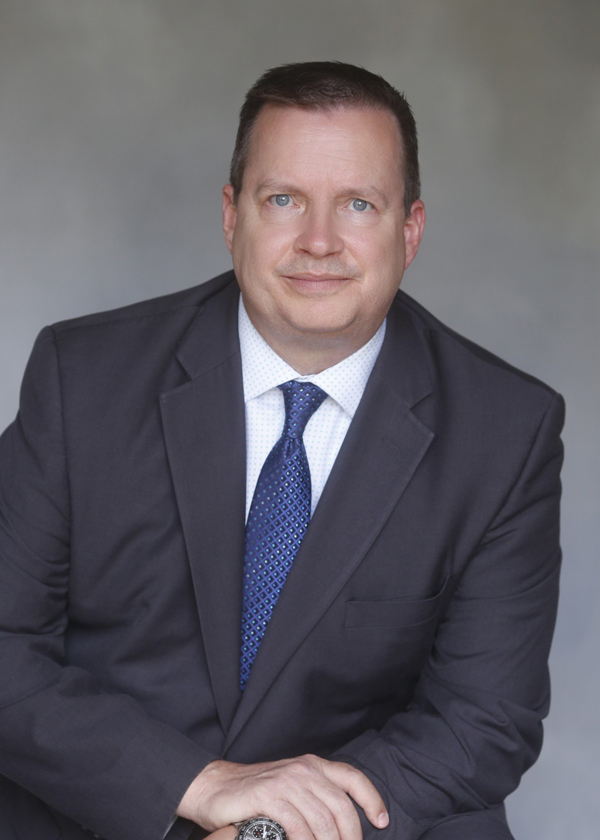 Phone: (713) 652-2525
Fax: (713) 652-5130
E-mail: gfinney@jdkglaw.com
Download VCard
Focus Areas
Complex commercial litigation
Mass, Class, & MDL Litigation
Product liability
Trial and Specialty Litigation
Energy, environmental and Real Property Litigation
Contract, Business Tort, Corporate, Partnership, and Fiduciary Litigation
Labor and Employment Law / Litigation
Education Law
Arbitration, Trial, and Appeal
Construction Dispute Litigation
State and Federal Appeals
Mr. Finney has broad legal experience, focused on litigation on behalf of both plaintiffs and defendants, including first and second chair trial appearances along with a number of appellate arguments. Mr. Finney's experience includes complex commercial litigation, employment litigation, and real property litigation including commercial property, easements disputes, construction defects, and property damage involving complex construction and engineering issues. Mr. Finney has also been involved in oil & gas-related litigation matters including mineral lease / title disputes, right of way disputes, and oil industry product defect related litigation. Mr. Finney's experience also includes securities litigation, fiduciary litigation, corporate and partnership disputes, and multi-modal transportation. He has significant experience in mass actions, class actions, and MDL litigation. Mr. Finney has assisted clients in various real estate and corporate matters and has complex first-party insurance and reinsurance litigation experience.
Before attending law school, Mr. Finney taught High School Chemistry, physics and math. Mr. Finney is a native Texan. He has lived in Texas his entire life, except for a few years spent serving in the U.S. Navy. Mr. Finney is very proud of the fact that his family has deep roots in Texas. His distant relatives arrived in Texas as early as 1824. One was a member Stephen F. Austin's "Old Three Hundred," and one who fought for Texas in the Battle of San Jacinto.
Mr. Finney lives in Katy and enjoys outdoor activities including fishing and the shooting sports.
Bar Admissions
All Texas Courts
United States Federal District Courts for the Northern, Southern, Eastern and Western Districts of Texas
Various United States Federal District Courts in Florida, Virginia, North Carolina and Ohio
United States Court of Appeals, Fifth Circuit
United States Supreme Court
Education
University of Houston Law Center, J.D., 2005; Mock Trial & Moot Court team
Texas State University, B.S., 1996
Professional Associations and Memberships
State Bar of Texas
Houston Bar Association
American Bar Association
Notable Experience and Cases
• Counsel and briefing counsel for energy sector-related clients in arbitration including international arbitration on actions related to defective products and pipeline right of way issues;
• Litigation team member in a complex reinsurance dispute involving damages to multiple commercial structures, where alleged damages exceeded $50,000,000.00;
• Trial counsel representing an oil and gas lease operator in a claim against a mineral lease seller and financier, prevailing on multiple motions for summary judgment along with preparing the case for trial;
• Air Tropiques, Sprl v. N. & W. Ins. Co. Ltd., CIV.A. H-13-1438, 2014 WL 1323046 (S.D. Tex. Mar. 31, 2014); Air Tropiques, Sprl v. N. & W. Ins. Co. Ltd., CIV.A. H-13-1438, 2014 WL 1323054 (S.D. Tex. Mar. 31, 2014); Pre-trial counsel. Orders on motions to dismiss in a complex insurance / re-insurance dispute.
• Peterson Group, Inc. v. PLTQ Lotus Group, L.P., 417 S.W.3d 46 (Tex. App.—Houston [1st Dist.] 2013). Trial and Appellate counsel. Reversing in part and affirming in part a judgment obtained on behalf of a civil defendant / counter-plaintiff in commercial real estate transaction.
• Daniels v. Empty Eye, Inc., 368 S.W.3d 743, 746 (Tex. App.—Houston [14th Dist.] 2012). Post-trial and Appellate counsel. Affirming in part and reversing in part trial judgment related to Fiduciary Breach and Contract claims.
• In re Alvarez, 01-07-00569-CV, 2007 WL 3227654, at *1 (Tex. App.—Houston [1st Dist.]; Oct. 29, 2007). Pre-trial and appellate counsel defending a Petition for Writ of Mandamus based on Court rulings related to the assertion of Fifth Amendment privileges in the civil context.
• Ibarra v. Harris County Texas, 243 Fed. Appx. 830, 831 (5th Cir. 2007). Pre-trial and appellate counsel. Reversing trial court's denial of summary judgment based on absolute immunity
• Deremer v. Gulfmark Offshore, Inc., ALJ Case No. 2006-SOX-2, 2007 WL 6888110 (June 29, 2007). Trial counsel in a Sarbans-Oxley administrative law trial.