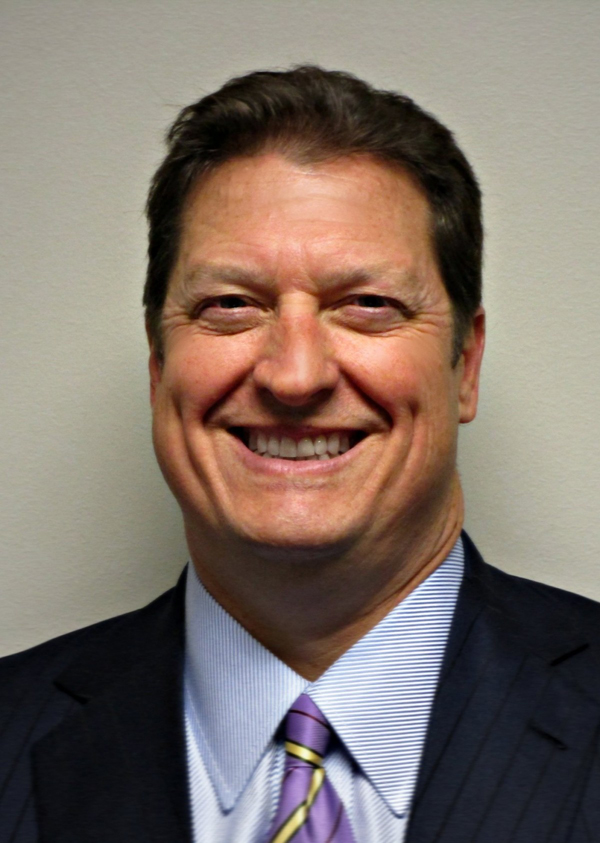 Phone: (713) 652-2525
Fax: (713) 652-5130
E-mail: gkurisky@jdkglaw.com
Download VCard
Focus Areas
Corporate Transactions
Auto Dealerships
Oil & Gas/Energy
Creditors' Rights
Commercial Litigation
Mergers, Acquisitions, Divestitures, and Restructuring
Bankruptcy Law and Workouts
A Legal Problem Solver
"As a trusted advisor to my clients, I look for creative solutions to address their legal needs and resolve their business problems."
– George Kurisky
George was trained as a corporate transactional attorney, which gives him a solid foundation to proactively identify business issues and problems, and eliminate risks. A significant portion of his practice is involved with corporate transactions; the other half on commercial litigation, bankruptcy, and creditors' rights. His corporate practice focuses on small to medium-sized, closely held and emerging businesses, with operations both domestic and international. He is involved with all legal issues, from business formation to exit events, whether by merger, acquisition, divestiture, or take out financing. Notable clients include auto dealerships and a number of large oil and gas businesses.
Known as a creative problem solver, no matter what the legal issue his client faces, he either knows how to solve the problem himself, or can identify the professional or business advisor to best resolve the client's issue in a time and cost effective way. His practice involves all aspects of corporate work, including mergers, acquisitions, divestitures, restructuring, private placements, venture capital, and equity and debt financing. George's clients are local regional, national, and international entities. He is often called upon by international businesses to advise regarding all aspects of U.S. domestic business, as well as negotiate and document transactions between international entities and their domestic affiliates.
George's commercial litigation practice includes a wide range of clients and matters. Those include corporate governance and shareholder disputes, land use, breach of contract, creditors' rights, oil and gas, employment, real estate, and collection matters.
His bankruptcy focus is a regional and national, creditor-oriented practice. He is involved in committee work, adversary proceedings and contested matters before the United States Bankruptcy Courts nationwide. In addition, his practice has included international insolvency issues in numerous foreign countries.
As a community leader, volunteer, and activist, George is involved in a myriad of civic, community, nonprofit, religious, and business-related groups and activities. He has, and continues to serve on numerous boards of nonprofits, chambers of commerce, civic groups, benevolent societies, community boards, and educational foundations.
George's active involvement has earned him the well-deserved reputation as a problem solver for both business clients and outside groups. He is a highly visible resource throughout the community, with an ability to make the right connections to get work done for clients, better, faster, and cheaper. His focus is on obtaining the appropriate cost-effective resources, whether they are inside or outside of the firm, to achieve a timely and positive result.
Bar Admissions
Maryland, 1993
Texas, 1989
U.S. Court of Appeals for the 5th Circuit
U.S. District Court, Northern District of Texas
U.S. District Court, Southern District of Texas
U.S. District Court, Eastern District of Texas
U.S. District Court, Western District of Texas
Education
University of Houston Law Center, Houston, Texas, J.D. 1989
The College of William and Mary, Williamsburg, Virginia, B.A. Sociology 1985
Calvert Hall College High School, Baltimore, Maryland
Professional Associations and Memberships
Houston Journal of International Law – Editor-in-Chief, 1988-1989
State Bar of Texas – Member
Houston Bar Association – Member
American Bankruptcy Institute – Member
Texas Association of Bank Counsel – Member
Spring Branch Independent School District – Gifted and Talented Advisory
Committee, 2007-8 Bond Committee/PAC
Community Involvement
Goodwill Industries – Board of Trustees, Business Advisory Counsel
Spring Branch Education Foundation – Executive Committee, Secretary, Treasurer
Spring Branch Independent School District – Gifted and Talented Advisory Committee, 2007-8 Bond Committee/PAC
Frostwood Elementary School – Legislative Liaison, CIT (Two terms)
Rotary International – Houston Westchase Rotary
Knights of Columbus – St. Cecilia's Catholic Church
CEO Netweavers – Houston Mergers and Acquisition Forum
Professional Development Group of Houston
Asian Chamber of Commerce – Ambassador
Indo-American Chamber of Commerce
Boy Scouts of America – Eagle Scout and Life Long Scouter
Special Olympics Volunteer