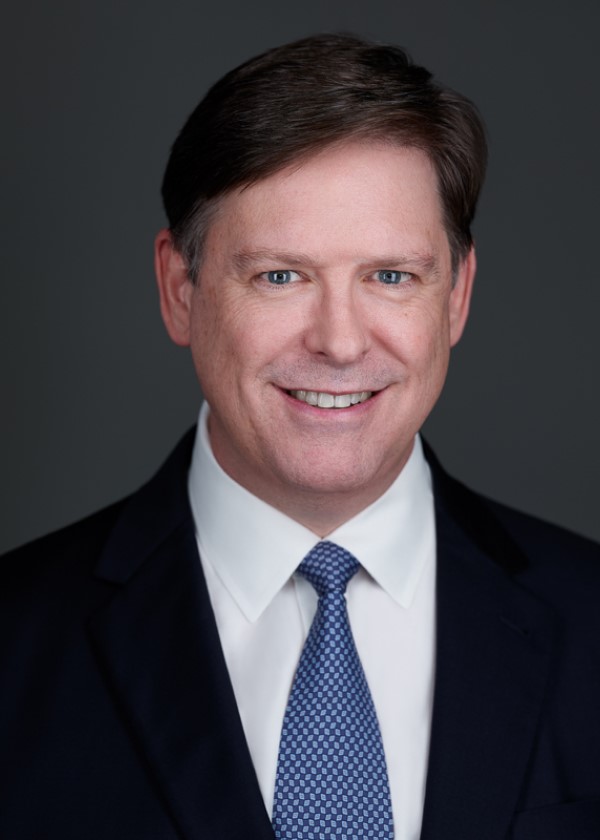 Phone: (713) 652-2525
Fax: (713) 652-5130
E-mail: pwaites@jdkglaw.com
Download VCard
Focus Areas
Automobile Dealers
Oil & Gas/Energy
Insurance
Environmental and Water
Commercial Litigation
Appeals
A skilled litigator and appellate advocate, Patrick is a shareholder in the firm. He currently devotes the majority of his practice to the automobile dealer and energy industries, with particular emphasis on commercial disputes and administrative proceedings. To this he brings a diverse background, a constant desire to learn new things and the ever-present knowledge that he works in a service industry. Patrick is a native Houstonian and graduate of Rice University.
As a senior member of the firm's automobile dealer practice, Patrick represents dealership groups throughout Texas and beyond in a wide range of matters. His work encompasses all aspects of dealer operations, including both specialized industry matters, such as add-point, dealer termination, and allocation disputes, as well as the types of issues confronted by other industries, such as employment matters and consumer litigation.
Patrick's energy experience includes a variety of issues for both upstream and downstream clients including bodily injury and death claims, property damage, contamination, tariffs, rights-of-way, Oil Pollution Act of 1990 and maritime matters. He also has recent experience in the biofuels industry, including, most notably, the developing RIN fraud issue.
Environmental matters are also a strength of Patrick's. He has successfully represented energy, chemical and specialty metals clients on a wide range of environmental issues. From this Patrick has extensive experience with air and groundwater modeling, remediation and medical science issues.
Patrick also has a wealth of insurance experience, having represented a variety of policyholders, carriers, and agents and brokers. He has litigated a wide range of insurance matters, including coverage under CGL, property, auto, E&O, D&O, cargo, and health in surance policies, environmental claims, and broker liability.
In addition to his service of business and industrial clients, Patrick has also worked professionally to preserve the habitat of the endangered Whooping Crane. Prior to joining the firm he completed trial in the case of The Aransas Project v. Shaw, in which his client alleged that the State of Texas' surface water permitting system illegally harms the iconic species.
Although these areas represent the bulk of Patrick's practice, he has also represented nonprofit and arts organizations, including pro bono matters referred by Texas Accountants and Lawyers for the Arts. These frequently involve issues such as corporate governance, intellectual property and entertainment law.
Representative Matters
Trials, Arbitrations, and Administrative Proceedings
Successfully defended auto dealer in protest of manufacturer's notice of termination.
Successfully prosecuted add-point protest on behalf of auto dealer.
Obtained no liability result for dealer client following arbitration with technology vendor.
Obtained summary judgment for independent dealer client in malicious prosecution action arising from alleged wrongful repossession.
Obtained zero verdict in action brought against BMW dealer following catastrophic failure of a high-end BMW on the Lake Ponchartrain causeway.
Obtained summary judgment for Jaguar dealer in action for injunctive relief and breach of contract relating to limited edition F-Type "Project 7" model.
Obtained take nothing judgment in case of artwork stolen from dealership.
Obtained six-figure judgment and recovery on behalf of plaintiff in malicious prosecution action.
Obtained dismissal of welding products manufacturer from California action alleging death from amyotrophic lateral sclerosis caused by lead exposure.
Represented technology industry client in a license dispute. Retained following $2.1 million adverse judgment. Obtained new trial and then negotiated business resolution.
Successfully managed multi-state litigation docket for manufacturing industry clients.
Obtained take-nothing summary judgment for client in South Texas action alleging $28 million property damage due to contaminated refinery runoff.
Retained by insurance client three weeks before trial in multi-million dispute arising from a stolen cellular telephone shipment. Adapted after adverse rulings on key legal theories initiated by prior counsel and obtained a favorable settlement.
Appeals
Hill v. Sonic Momentum JVP, LP, No. 01-20-00367-CV, 2021 WL 3501540 (Tex. App.—Houston [1st Dist.], Aug. 10, 2021), pet. denied). Dispute involved the standard of care for automobile dealer service departments. Appeal from summary judgment in client's favor. Affirmed.
SignAd, Ltd. v. DW PR/Mktg., Media & Pub. Relations, LLC, No. 14-20-00042-CV, 2021 WL 865082, (Tex. App.—Houston [14th Dist.], Mar. 9, 2021, no pet.). Dispute involved allegation that auto dealer was liable to sign company for use of billboard space leased by a third-party marketing firm on theory of agency. Judgment for auto dealer affirmed.
American Midstream Gas Solutions LP v. Hall, No. 12-19-00010-CV, 2019 WL 4727605 (Tex. App.—Tyler, Sept. 27, 2019, pet. denied). Dispute involved pipeline company's alleged liability for death of a herd of cows. Obtained reversal of trial court judgment in favor of plaintiffs and rendition of take-nothing judgment in favor of pipeline company.
Nickols v. Oasis Remarketing, LLC, d/b/a Discovery Auto Enterprise, No. 14-17-00556-CV, 2018 WL 2436058, (Tex. App.—Houston [14th Dist.] May 31, 2018, pet. denied). Summary judgment in favor of dealer on Deceptive Trade Practices Act claim affirmed on appeal.
Brown v. McCain, 2014 WL 123841 (Tex. App.—1st Dist.  2014, no pet.).  Dispute involved defamation claim by in-house counsel of energy client by opposing litigant.  Appeal from summary judgment in client's favor. Affirmed.
Hamrick v. Ward, 446 S,W,3d 377 (Tex. 2014).  Dispute involved interplay between implied easements and other property rights.
Texan Drywall, Inc. v. Le, 2011 WL 2089668 (Tex. App.—Houston [1st Dist.] 2011). Dispute concerned whether foreclosure by superior lienholder extinguished statutory retainage rights. Appeal from summary judgment in client's favor. Affirmed.
Watkins v. Basurto, 2011 WL 1414135 (Tex. App.—Houston [14th Dist.] 2011). Appeal from judgment disregarding corporate form to hold restaurant owner client personally liable. Reversed and rendered in client's favor.
Bar Admissions
State Bar of Texas, 1994
U.S. District Courts for the Southern and Eastern Districts of Texas
U.S. Court of Appeals for the Fifth Circuit
All Texas Courts
Education
University of Texas School of Law, J.D., 1994
Rice University, B.A. 1990
Representative Community Service
Urban Harvest, Executive Committee 2007-2015, Board of Directors, 2006-2015
Love Street | The Alliance for Children and Music, Founder and Board President, 2008-Present