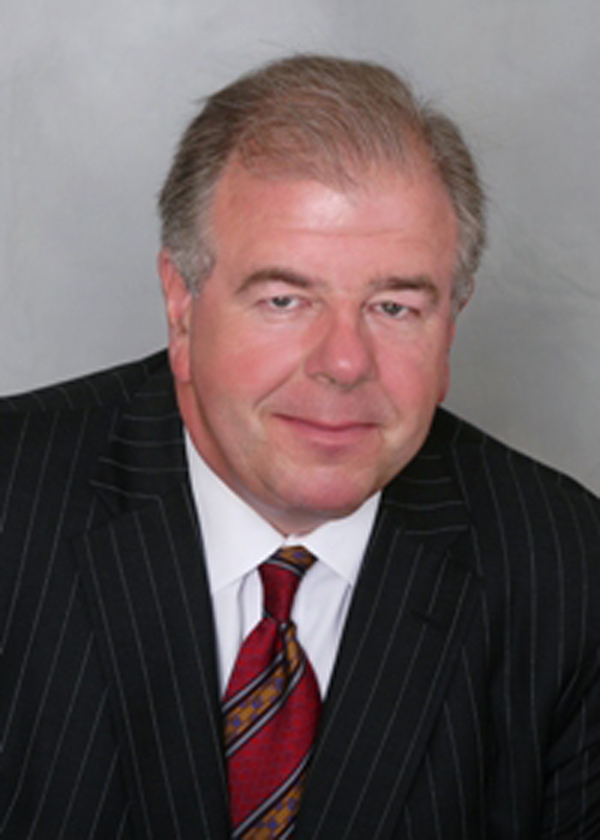 Phone: (713) 652-2525
Fax: (713) 652-5130
E-mail: dkasprzak@jdkglaw.com
Download VCard
Focus Areas
Commercial Litigation
Environmental and Toxic Tort Claims
Engineering and Construction Litigation
Products Liability
Employment Defense
Commitment to Excellence
"I am well known by judges to be trustworthy, bringing them solid cases built on viable legal positions. That reputation gives me an advantage in the courtroom." – Dan Kasprzak
Dan has built a strong reputation for legal excellence over the past 27 years. He is known for his strong trial experience, collaboration, and his commitment to educating and mentoring younger attorneys for future success.
His practice is primarily involved with civil litigation for corporations and individuals, representing clients in oil and gas, manufacturing, steel companies, and real estate developers. A large part of his practice comes from cross-referrals–attorneys at other law firms that refer clients to leverage his litigation expertise. He is well known in legal circles as a lawyer's lawyer.
Clients appreciate working with Dan because they know he will always accomplish tasks in the most efficient way. A key strategy is his ability to utilize the most appropriate resource, based on the work required. From paralegals, associates, or partners, Dan can leverage the best level of experience to achieve the desired result. This allows clients to receive the most value for their legal dollars spent.
Many of Dan's clients have been with him for 10, 20, or more years, and are a great source of new business referrals. Regardless of their legal issue, clients know that Dan will get them into the right hands.
Dan's commitment to excellence extends beyond his own practice to the legal profession as a whole. He has been teaching for 15 years as a faculty member for NITA (National Institute of Trial Advocacy), teaching programs in Houston, Dallas, and Denver. He also teaches Trial Advocacy courses at the University of Houston Law Center. In addition to teaching for these institutions, he gets the chance to mentor and critique young attorneys, helping to shape their skills and ethics to build stronger practices.
Featured Cases
* Trial counsel for an independent sales representative, who brought suit against a manufacturer of wireless drilling technology systems used in the oil and gas industry, for commissions owed. The case was complicated by the fact that the manufacturer had recently sold most of its assets to a Fortune 500 company. In addition to breach of contract and fraud issues, the cases dealt with merger and acquisition factors. Taking advantage of the Texas Sales Representative Act, the plaintiff was awarded and recovered a multi-million dollar judgment, including over $1.376 million for costs and fees, so that the plaintiff recovered all of its damages, fees, costs, and interest.
* Represented a local PVC pipe manufacturer, which had contracted with one of the mega-utilities to provide specialized energy services to its manufacturing facility. After three years of a 5-year warranty and numerous repair efforts, the utility claimed an upper dollar threshold had been reached for warranty efforts and stopped servicing the equipment. After defeating several summary judgment motions, our client recovered a settlement for the full amount of its actual damages and attorney fees.
* Represented a domestic steel company that sold casing and tubing, manufactured by a foreign company to operators and drilling contractors on four oil wells that failed in West Texas. By proving there was a latent defect in the steel products not known to the client, Dan was able to absolve the client's potential liability for all claims, and resolve numerous cross-claims and counter-claims filed by the operators, drilling contractors, the foreign manufacturer, and the importer/distributor of the oil country tubular goods at issue. The client was able to recover sufficient funds from the manufacturer and importer to satisfactorily resolve its customer's claims, without the necessity and expense of numerous, protracted lawsuits. As a result, the client was able to continue doing business with four valuable accounts, and avoid the expense and inconvenience of four or more separate lawsuits.
Bar Admissions
Texas, 1981
U.S. Court of Appeals for the 5th Circuit
U.S. District Court, Southern District of Texas
U.S. District Court, Eastern District of Texas
Education
University of Houston Law Center, Houston, Texas, J.D. 1981
Hillsdale College, Hillsdale, Michigan, B.S. 1978, magna cum laude
Professional Associations and Memberships
State Bar of Texas – Member
Houston Bar Association – Member
American Bar Association – Member
Harris County Alternative Dispute Resolution Program, 1993-Present
National Institute for Trial Advocacy, 1991-Present
University of Houston Law Center – Adjunct Professor, Trial Advocacy Seminar, 2003-Present
Community Involvement
National Institute of Trial Advocacy – Faculty Member, 15 years
University of Houston – Faculty Member, Trial Advocacy courses